Roosevelt High School


Class Of 1966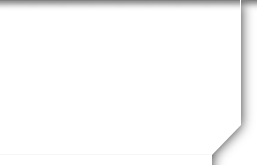 In Memory
Marsha Blaustein (Neuringer) VIEW PROFILE
Marsha Blaustein Neuringer passed away on January 25, 2015, after enduring a long battle with cancer..just two months after the death of her twin sister, Leslie.

Marsha defied all of the odds. She was diagnosed with Stage 4 Pancreatic Cancer 7 1/2 years ago. Despite this diagnosis, she continued to do all the things that made her happy. Marsha loved to dance, travel, and above all, to spend lots of quality time with her family and friends.

Marsha's strength and positivity throughout this ordeal was beyond compare. She never let this disease get the very best of her, until the very end.

She leaves behind her adoring and devoted husband, Jules, her loving daughter and son-in-law Michelle and Nate, two beautiful granddaughters, Zoe and Maia, her mom, Bernice, a large extended family, and many loving friends. Maia Lexie, Marsha's second granddaughter, was born on January 26, the day after her passing, and was named for Marsha and her twin sister, Leslie. So beautifully named, Maia Lexie will be her grandma's and great aunt's legacy.

Marsha, you were so courageous throughout your battle. You stood as a role model for resilience and strength, and you will be very much missed by all of those who loved you.

With loving remembrance,
Sharyn Bergman Gropper and Jane Borkon Rudnick
From Marlene Shifrin:
Marsha Neuringer ( Blaustein) died two months after her devoted twin sister Leslie Blaustein, both courageously battling cancer for many years. Marsha missed the birth of her second grandchild by one day and the baby is lovingly named for Marsha and her sister Leslie (Maia Lexie). Marsha loved life,her family and friends. She was especially close to her twin sister, Leslie. She fought her cancer for 7.5 years and never gave up hope that she would beat this horrible disease, but it was not to be. Marsha leaves a legacy of selflessness and love which will guide her family and friends.
Click here to see Marsha's last Profile entry.