Roosevelt High School


Class Of 1966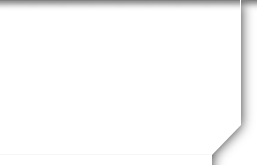 In Memory
Brigitta Marti (Page)
Updated obituary (April 2021)
Brigitta Marti Page born September 29, 1948 in Switzerland only child of Hans and Heidi Marti. She along with her parents immigrated on the Queen Mary to America in 1956 at the age of 8 years. They settled in Westchester where she attended elementary through high school graduating from Roosevelt in 1966. After which she attended secretarial/business school and began a career at the CBS building in Manhattan. Returning to Switzerland in 1968 for a 12 month work period.
Brigitta married and is survived by her two children son Pan, daughter Alexis and two granddaughters Isabella and Ellie.
Over the years she lived in New York, Switzerland, Vermont, California, and briefly in Oregon.
Brigitta died on April 9, 2020 of complications from Thyroid cancer surgery, at the time she was living in Vermont. A true free Spirit of the late 60's and 70's cultural revolution she loved music, history, philosophy, the arts, an avid skier who loved biking and hiking. Brigitta was wise and kind and beautiful with grace and the coolest style and she loved to dance.