Roosevelt High School


Class Of 1966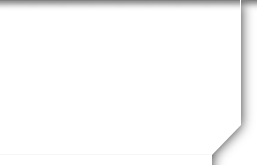 In Memory
Michael Cortman
From his sister Stephanie Bailey,
Michael Anthony Cartman was diagnosed with AIDS in 1982. He died the following year on March 14, 1983.
Michael followed his dream following his devotion for his Greek heritage. Although the last name Cortman does not seem like a Greek name we were. My grandfather who immigrated here had difficulty at immigration, and hence the name Cortman derived from Kortmas. Michael went to the University of Athens to study theology. He then studied at Brookline theological monastery to become a Greek priest. He was a very private person and lived under a very strict over controlling mother. In the Greek religion if you don't marry before you get ordained you then forego your right to marry. Michael became a counselor for a few years to help others once his schooling was done.
Our parents divorced in 1970. He adored my daughter Kelly.
At the time his surviving relatives we're my father Stephen, mother Ann, myself and my children Kelly and Casey Fitzgerald. He also had a partner Pablo. I don't know his last name but I'm glad he had someone in his life. Things were not as open as they are now. He had much love to give. He had a wonderful heart and he is very missed.