Roosevelt High School


Class Of 1966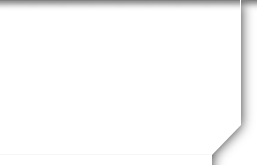 In Memory
Frank Nanna VIEW PROFILE
Mahopac - Frank (Francis) G. Nanna, Jr. passed away on May 12th, 2018. He was born to Francis Nanna and Elsie Manselli on July 26, 1946, in the city of Mt. Vernon. His parents and brother, Nicholas, pre-deceased him. He enlisted in the US Army and served 3 tours in the Republic of South Viet Nam from September 29, 1966 to May 24, 1969. He was assigned to the 716th M.P. Bn Military Police Brigade and received many honors including the Gallantry Cross with silver star and the Bronze medal with "v" (valor) with oak leaf cluster for action in ground combat and meritorious service. He was wounded by shrapnel but did not feel deserving of a Purple Heart since his buddy was killed alongside him. After attaining the rank of Sergeant, he was honorably discharged. He joined the Village of Elmsford Police Department in 1969 and was appointed Chief of Police in 1990. While Chief, he served on the Board of Governors of the NYS Assoc of Chiefs of Police. He retired in 2005 and enjoyed many years of boating and fishing on the Hudson on the "Cranky Franky". During later years he suffered the effects of Agent Orange which caused many disabilities. He was a dedicated and generous friend and neighbor who was always ready to assist. He will be greatly missed by his large extended family and friends.
https://obits.lohud.com/obituaries/lohud/obituary.aspx?pid=189067537
Click here to see Frank's last Profile entry.