Roosevelt High School


Class Of 1966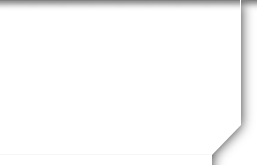 In Memory
Linda Rossi VIEW PROFILE
Here is her obituary from the Fairfield Ledger:
Linda Elizabeth ROSSI, 58, of Fairfield, Iowa, passed away Monday, October 16, 2006 in Stockton, CA.

Linda Elizabeth ROSSI was born March 27, 1948, in Bronx, New York, the daughter of Michael and Lucy (PETRUZZELLI) ROSSI. A writer and editor, she was a member of the Fairfield community for 25 years.

Linda attended New York State University at Plattsburgh, where she met her former husband, Michael CUDDEHE. In 1975 both became teachers of the Transcendental Meditation Program. Their daughter, Mary Elizabeth, was born in 1980. The family moved to Fairfield in 1981.

Linda earned her Master's degree in Creative Writing from Maharishi International University in 1995. Among other projects, she produced a collection of poems, Singing Bowls. She was an associate editor of The Iowa Source for several years.

Linda was a loving mother and dear friend to many. Her friends enjoyed her deep wisdom, her grace, and her wonderful sense of humor. She considered her daughter to be the greatest gift in her life. She devoted herself to Mary and to her love of the divine.

Linda enjoyed gardening, reading, writing, and cooking Italian food with friends and family.

Linda considered her life complete because of the love she shared with her life companion Larry "Arizona" TODT. During the final year of her life she traveled to the West to walk among the magnificent redwood trees with him, living her life to the fullest.

Linda is survived by her daughter, Mary CUDDEHE; her former husband, Michael CUDDEHE, her mother, Lucy ROSSI, two brothers, Michael and Thomas ROSSI; and her beloved partner, Larry TODT.

She was preceded in death by her father, Michael.
Click here to see Linda's last Profile entry.