Roosevelt High School


Class Of 1966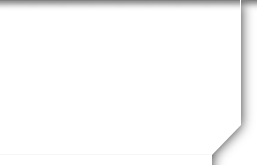 In Memory
Sharyn Bergman (Gropper)
Sharyn Bergman Gropper passed away suddenly and so very unexpectedly from a cardiac arrest on March 7, 2018. There are just no words to explain the loss of a lifelong friend. A friend who was there with you from the very beginning. A friend who traveled your life journey with you from the time you were just babies. We were supposed to be there for each other when we got on in years and it is so hard to believe that she is gone.
I imagine that we would have looked at one another in our assisted living facility and said, "Gee, you look familiar," and we would have been friends once again! We were forever friends and I am so terribly sad and heartbroken. She was my first friend, my memory keeper.
I imagine Sharyn is now sitting at the mahjong table with Marsha Blaustein Neuringer and Leslie Blaustein Greenberg. At least I hope so. I so miss my dear friends.
Sharyn loved to play mahjong and canasta. She was always available to teach the rules of the game. She had recently settled into her second home in Florida and loved her new life. Sharyn was generous, caring, loving and giving. She was always there to do a favor. Sharyn was an organizer and she especially loved being involved in the planning of our Roosevelt High School 50th Reunion.
Sharyn adored her family and she was so looking forward to her trip to Punta Cana with her daughter, Dana. Sharyn was predeceased by her loving husband, Elliot, who died suddenly in November 2015. Sharyn leaves behind her beautiful and cherished family...her loving children, Dana and Evan, devoted daughter in law, Meghan, her cherished grandson, Bennett, and her precious pup, Charlie. Her family is heartbroken by her sudden death, as are all her friends and extended family.
Sharyn, we miss you, we love you and we will never forget you. Rest in Peace, my dear friend.
With loving remembrance,
Jane Borkon Rudnick