Roosevelt High School


Class Of 1966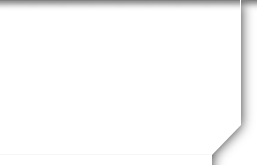 In Memory
Linda Capasso (Dempsey) VIEW PROFILE
In Memory of

Linda Rose Dempsey

July 13, 1948 - September 5, 2017

Linda Rose Dempsey, 69, of Jupiter, FL passed away September 5, 2017 at Good Samaritan Medical Center with her loving family by her side, following a two-year battle with ovarian cancer.


Linda was born July 13, 1948 in Bronxville, NY to the late Cosmio "Gus" Capasso and Rose LaManna Capasso. Growing up with 10 siblings, nothing was more important to Linda than family. After attending Roosevelt High School in Yonkers, NY, she decided to focus on starting her own family. She began raising the first of her four children, Michelle and Jay, in Westchester County, NY, before moving to South Florida with her beloved husband of 39 years, Dennis Dempsey. They ultimately settled into Jupiter, FL where they resided for 38 years. Together, they raised two more children, Dennis Jr. and Jennifer, while Linda supported Dennis through his various entrepreneurial businesses. In addition to her strong love for family, Linda was passionate about travelling and cruising around the world. She also loved to cook and never disappointed with any of her meals, especially her legendary Italian meatballs with sauce and meatloaf.
She has a "Classmates Profile" entry on our website where you can read more about her life.
From Elissa Capraro class of '66,
It was a hot day in August, 1957 when a cute little girl came over to talk to me in front of my house on Helena Ave. She said:"Hi, I'm Linda, what's your name ? I said, my name is Elissa, but all my friends call me Lissi...she said, OK Lissi, what do you want to do now ? I said, do you want to go in my pool ? I think we solved all the problems in the world that day & it was the beginning of a wonderful 60 year friendship ! We went for walks all over the neighborhood...went to Carroll's Hamburger for fries & a thick shake, went swimming, caught frogs & turtles in the stream next to her house, sleigh riding down the steepest hills (on cardboard boxes) & so much more...we were quite a pair ! Well yesterday, my sweet Linda lost her 2 year battle & is now at peace, with no more discomfort & with those who have gone before her...She will be missed, by all who had the pleasure of knowing her. Our long conversations & laughter, will be no more...(Oh Lin, how are we all going to get used to this) ? My thoughts & prayers go out to her loving family & many close friends, at this devastating time...So many hearts are broken
💔. I will always remember Linda's happy infectious laugh, those beautiful big brown eyes, her pride & unconditional love for her family & all the happy memories we shared...Rest in Peace dear friend...till we meet again...
🙏🏼
💔
🙏🏼...
With Love,
Lissi
Click here to see Linda's last Profile entry.